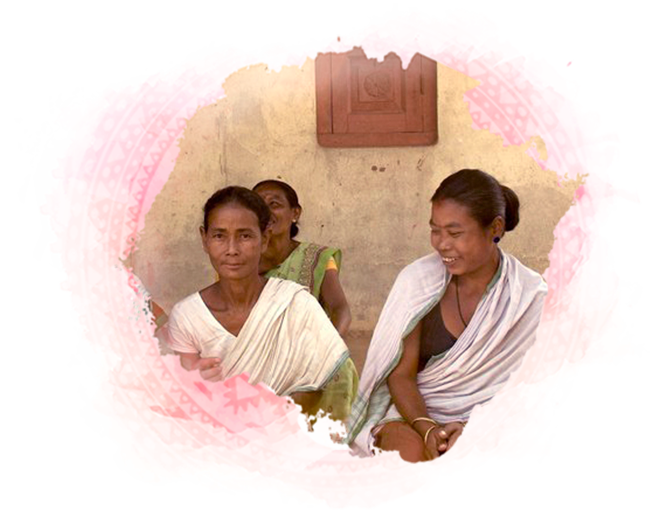 Rural women in Assam
As on date 103,658 women;
10,310 self-help groups
Mein Pragati, CRISIL Foundation's flagship programme for strengthening the financial capability of disadvantaged communities, began with a focus on empowering women in the rural areas of Assam, a state traditionally excluded, mired by multiple socio-economic and geo-political issues affecting the community at large

read more
Rural women in Assam
As on date 103,658 women;
10,310 self-help groups
Mein Pragati, CRISIL Foundation's flagship programme for strengthening the financial capability of disadvantaged communities, began with a focus on empowering women in the rural areas of Assam, a state traditionally excluded, mired by multiple socio-economic and geo-political issues affecting the community at large
The objective is to help marginalised rural women gain greater control on their finances, create awareness about the fundamentals of personal finance and empower them to take independent and informed financial decisions. With government initiatives ̶ including the Jan Dhan mission, payment banks and small banks ̶ to strengthen the supply of financial services, the need of the hour is a matching effort to boost demand.
The need for strong grassroots support cannot be stressed enough, for sustainable programme impact. Ergo, CRISIL Foundation focuses on continual capacity building for CRISIL Mitras, field staff, and village volunteers.
Mein Pragati is being implemented in six districts of Assam, namely, Barpeta, Nalbari, Darrang, Kamrup, Morigaon, and Goalpara.
An independent impact assessment by KPMG's Social Sector Practice of Mein Pragati in Assam indicated:
Increased awareness of deposits, general insurance, cattle insurance, pension, and money transfers
Increased SHG savings
Reduced expenses on non-essentials
Increased self-confidence to make financial decisions for the household along with the head of family (vis-à-vis complete lack of awareness before Mein Pragati)
Pursuing income generating activities such as pickle making, tailoring after saving and monitoring expenditure with the Mein Pragati budget diary